The Buick Badge – What's In A Name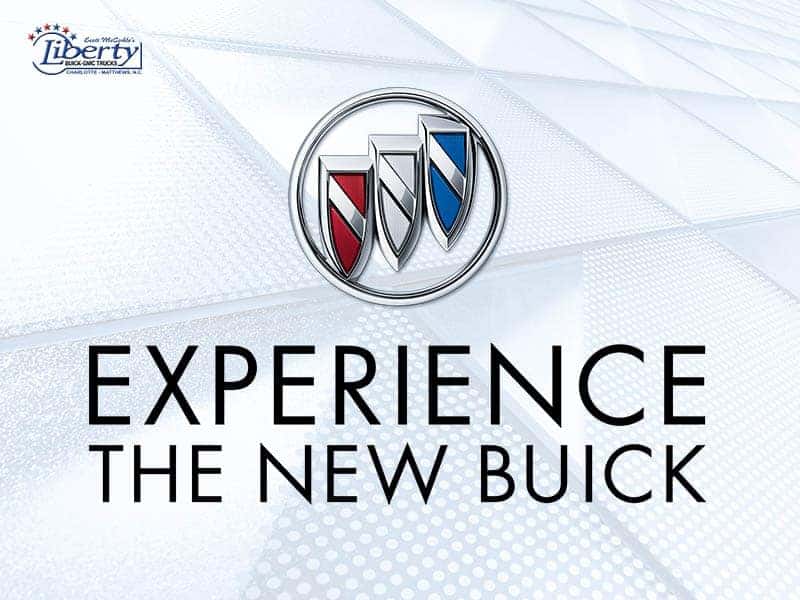 Like the coffee or cola commercials in which consumers take a blind taste-test to select the best, Buick is betting that ditching its nameplate badge will help revive the brand. At Liberty Buick GMC, we're rather fond of the Buick name, so we were interested to learn that beginning with the 2019 Buick Envision, the classic "Buick" on liftgates and decklids – the only external places on which the name is featured – will be banished.
Is this move akin to when Prince changed his name to an unpronounceable symbol? Will the company's three-shield badge do what Buick has been struggling to do – finally make the brand cool? Can a logo change how we feel about a name?
In order for a brand to be remembered, it must have what psychologist Carol Moog calls an "emotional, non-verbal association," in an article from Branding Strategy Insider.
"What is evoked emotionally, visually, symbolically, by a particular name?" Moog asks.
Part of the problem for Buick is that for the past 20 years or so the brand HAS had an association – that of being a car for those who have rambled over the hill and come to prefer seating space over speed.
But the Buick name wasn't always that way. Autoweek shared a look back at the "10 Favorite Buicks of the Last 107 Years." In 1909, Buick was tops at the race track. Bob Burman finished first in a 250-mile event with an average speed of 53 mph. Of the nine cars that finished the race, three were Buicks. In 1954, the Buick Wildcat II sported a "Nailhead" V8 and four sidedraft carburetors for extra horsepower. The Buick GSX of 1970 was no slouch with 455-hp V8 and 510 lb-ft of torque that took it from 0-60 in 5.5 seconds. Buick hit the Indianapolis and Indy tracks with the Century 500 Pace Car in '76 and an '84 March Indy Car that set a record for production-spec engine blocks. By 2012, the Buick Regal GS was hailed as one of the most collectible Buicks of all time with 207 hp from a turbocharged four-cylinder with a manual transmission. In 2016, the Avista arrived as a rear-wheel drive, 400-hp, twin-turbocharged V6, and this year, the all new Buick TourX brings all-wheel-drive and advanced suspension to a Buick built for the outdoors.
With all this power and speed, it's a wonder that anyone ever considered Buick to be boring.
What will happen to Buick without the brand name emblazoned on the backs of its cars? There's an interesting psychological effect that will come into play. Our brains can complete the picture for us.
"Gestalt psychology is about how we perceive the world around us, and is largely about how our brain interprets shape and form," writes Graham Jones of Brand Quarterly. "[It] suggests that we can often perceive things as a complete whole, even if the item is not finished."
We do not need to read a brand name in addition to seeing a logo. The logo, like for Nike or McDonalds, becomes representative of the brand name. It's almost like an old See n' Say – when the arrow stops at the picture of the dog, we know to bark. When we see three shields will we still say Buick?
Perhaps part of the point is that we ask, "Is that a Buick?"
Get busy buying your new Buick at Liberty Buick-GMC Trucks by checking out our inventory online. You can also set up a test drive or get a quote.