The 2020 Buick Enclave: Extreme Luxury and Comfort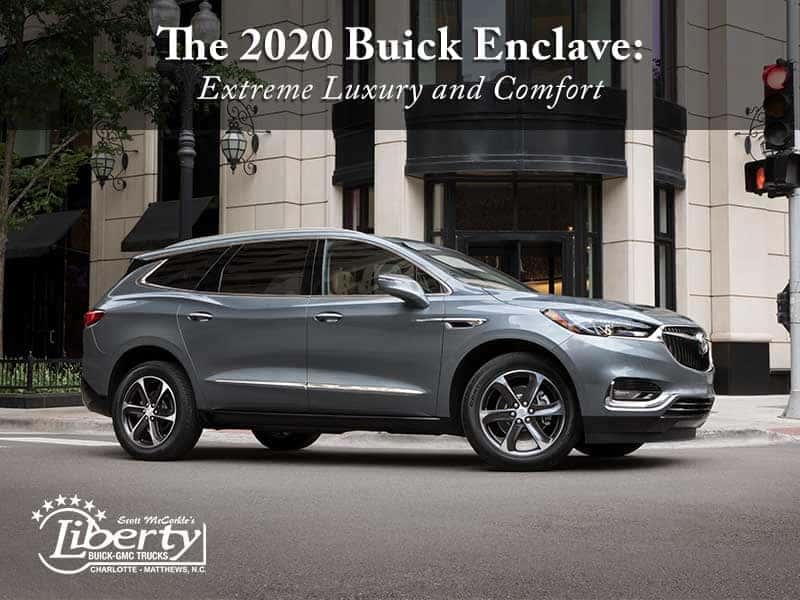 The 2020 Buick Enclave arrives sportier, techier, and more defined by rugged-luxury than most of today's crossover vehicles. This bold, new design and upgrade in features and performance all line up to form one question: is the 2020 Acadia THE new car for modern America? With crossover vehicles littering the road, this unique and purposeful SUV could end up being a favorite this year.
Buick's flagship SUV packs a punch, and it starts with a flashy visage. The front of the vehicle shows a sporty grille that serves as a welcome invitation to the rest of the vehicle. The 20-inch, bright machine aluminum wheels promote confidence and the notion that this crossover is something special—something a little different from those other crossovers on the road.
Under the hood, the 2020 Enclave comes with a 3.6-liter, V-6 engine with SAE-certified 310 horsepower and 266 lb-ft of torque. Start up the engine and the "something special" becomes a bit more apparent. The soft rustle of the V-6 engine has a quiet power that matches the vehicle's overall feel and look. The Enclave is not meant to cause a scene; it's meant to complement its surroundings by sweeping your around curves and through long, open roads. This is what driving was meant to be like. It's clear Buick has taken the time to refine and perfect every detail of this SUV's look and performance with the hope that it can remind us of the joy of driving. In Buick's construction of the 2020 Enclave there is nothing rushed, nothing taken for granted.
An Introduction to the Next Generation
The 2020 Enclave sports new and improved performance and a fresh look, but what's just as impressive is its added comfort.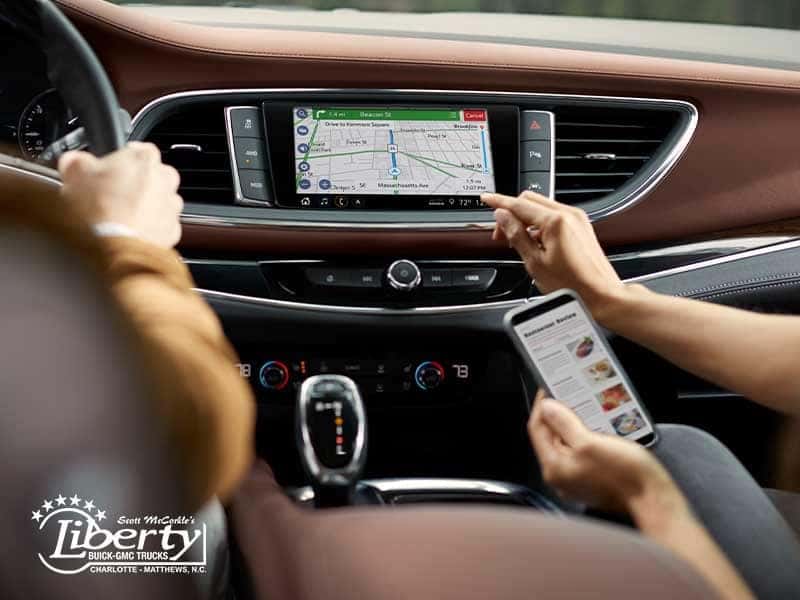 This high-level SUV comes with Buick's next generation of infotainment: an 8-inch diagonal touchscreen that offers connected navigation and Sirius XM with 360L (a system that combines satellite and streaming in order to offer more channels and content to all passengers), plus much more—and this comes standard in all new Enclaves!
Other features include the following:
HD Rear Vision Camera
HD Surround Vision Systems
Four-way power lumbar seat adjuster that offers both driver and passenger back massages.
Yeah, you read that last one correctly. Back massages. Of course, the first thought that comes to mind upon hearing this is, why don't all vehicles offer back massages? What could be better than going to adjust your seat on a long drive, your back aching, neck straining, only to remember you are in an Enclave. Now you are smiling and driving and getting those knots worked out of your back and neck. What a way to travel!
Also inside the new Enclave, you have a choice between three new exterior colors: Champagne Gold Metallic; Rich Garnet Metallic (Avenir only); and Dark Moon Blue Metallic.
The Price is Right
By taking the Enclave up a few notches for its 2020 debut, it's only natural to expect a pretty lofty price tag to go along with it. But Buick knows who its core audience is: those unassuming Americans who still love to drive; they know luxury and quality when they see it, and they don't cotton much to flash and superficial accolades. Priced at $41,195, this new crossover is sure to surprise the common Buick driver, as well as, win over a few new ones.
Come see us at Liberty Buick GMC Trucks today and find out just why the 2020 Enclave is so impressive. And get a back massage while you're at it!
-Andrae Bergeron
*Source