Spring Is Coming- Get Your (GMC Sierra) New Pickup Now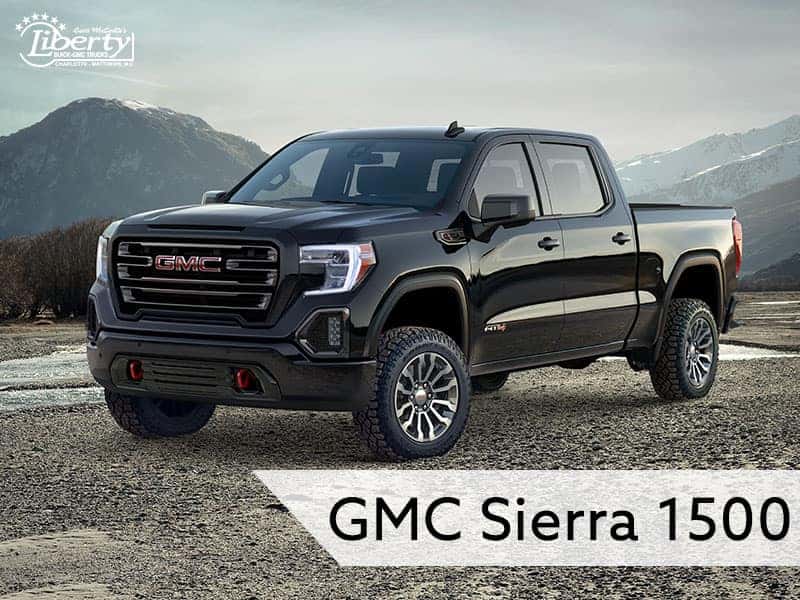 Great for Gardening, Home Projects, Vacation, Etc.
The warm weather has already rolled in and the flowers are in bloom! Are you ready to start those spring projects?  If so, you're going to need the right truck for the job!
Liberty Buick GMC has just the vehicle for you. Ready to start planting a garden or hooking up that trailer for the camping trip?  The 2017 GMC Sierra 1500 is perfect for projects and trips!  With the large open cab space and trailering and hauling technologies you can't beat the performance!  And don't forget about some good ole spring cleaning. Whether you are finally ready to clean out that old shed or you are wanting to build a new porch, the 2017 GMC Sierra 1500 is great for hauling all those materials.
The GMC Sierra has the power to do it all, with a 6.2 liter V8 engine and 420 horsepower, this is the most powerful gas engine available. And equipped to handle all your project supplies and vacation bags. When heading to the lake, the GMC Sierra is highly capable of traveling with a trailer or boat. It even has convenient technologies to make it a breeze! The hauling capacity for this vehicle is up to 9,400 pounds!
Travel Technologies
Trailer Sway Control
Hill Descent Control
Hill Start Assist
Tow/Haul Mode
Trailer Brake Control
Rear Vision Camera System
These technologies are easy for pulling trailers, campers, boats, or hauling a vehicle. They also make driving with the extra weight safe. With the Trailer Sway Control, drivers don't have to worry about their trailer swerving and hitting the vehicle in the adjacent lane. The vehicle is also prepared for off-road, rough terrain situations. With Four Wheel Drive and Hill Descent Control the GMC Sierra is prepared for rocky roads.
Start this spring with a fresh start and some clean new wheels! Slide over to Liberty Buick GMC and check out the amazing deals on the 2017 GMC Sierra 1500.