Is It Time To Sell Your Car?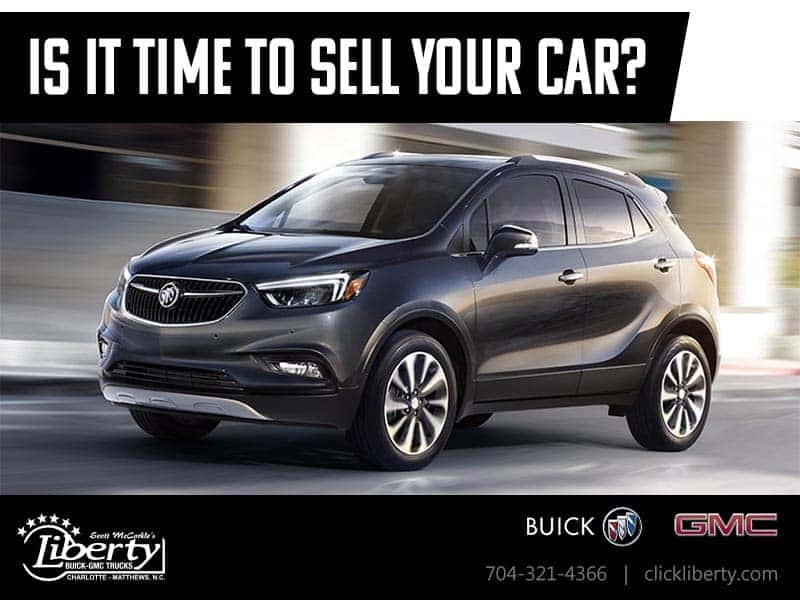 When is the best time to sell your car? Credit Capitol wants to help you find the perfect time to sell your vehicle, and now just might be that time. 2018 is off to a great start and it is time to get started on those New Year's resolutions. Whether your resolution was to clean out the garage, sell an old vehicle, or purchase a new vehicle, now is the time to check it off the list. Credit Capitol wants to help you sell your old vehicle and even help you buy a new or used GMC or Buick vehicle from Liberty Buick GMC in Charlotte.
Knowing when it's the right time to sell your vehicle is a tough question. You want to get the most miles out of your vehicle but you also want to sell your vehicle to get started on a down payment on your next car. So, trying to figure out the financially best time to sell your vehicle is tricky but here are a few signs that it is time to get a new vehicle:
Safety Concerns – If you ever feel concerned for the safety of yourself or others, it is time to ditch your vehicle. You will want to purchase a vehicle that will give you peace-of-mind when on the road.
Cost Of Repairs – When the cost of maintaining the performance of your vehicle begins to add up, it is time to purchase a new vehicle before you spend more on repairs than the cost of a vehicle.
Growing A Family – Whether you are having a child or adopting a little furry friend, the size, comfort, and safety of your vehicle is important when starting a new stage in life.
Changes In Your Commute – A longer commute is a good reason to upgrade your vehicle to a comfortable and fuel efficient vehicle.
It's A Gas Guzzler – If your vehicle is constantly running through gas, a new vehicle could help you save some money.
Your Carbon Foot Print Is Embarrassing – If your old clunker is polluting the environment, it is a good reason to justify buying a new vehicle to be a better steward of your environment.
Frequent Breakdowns – Finally, if your car is always breaking down and is no longer a reliable source of transportation, then it is time to get a vehicle that you can depend on and save those towing charges.
Still not convinced that you need to buy a new vehicle? Liberty Buick GMC is giving you a little more motivation this year with its awesome New Year's sales. Take a look at new and used Buick and GMC vehicles in the Charlotte/Matthews area. Once you have your dream vehicle picked out, we will help you finance it at Credit Capitol.