Charlotte Car Dealers Are Competitive: How To Know If You Are Getting The Best Deal?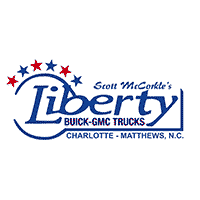 Liberty Buick GMC is a family-friendly car dealership located in the Charlotte/Matthews area of North Carolina. With the competitive car selling industry, it can be hard to know whether or not you are getting the best deals and overall best care for your vehicles. At Liberty Buick GMC, we strive to make our customers more than just a car sale, but rather a customer and friend for life. We like to keep our business honest and ethical to help customers feel welcomed. One of the main responsibilities when owning a vehicle is the service and maintenance upkeep. That's why Liberty Buick GMC is here to take care of you beyond the sale. Charlotte car dealers are competitive, but does the lowest price always mean the best deal?  Calculate what you will spend on your car service and purchase over a five year plan to get the best deal.
When purchasing a vehicle, there are a lot of factors to consider. Beyond budgeting for insurance or accidents, one of the biggest reoccurring expenses is maintaining a vehicle. When you purchase a vehicle, it is important to shop around for the best deal, but many think that the best deal always means the lowest-priced vehicle. Before you jump to that conclusion, you should calculate the cost of maintaining the vehicle over a five year plan. Costs to consider can include:
Fuel
Maintenance
Financing
Insurance
Repairs
State Fees
Loss In Value
Kelley Blue Book lays out the cost of owning a car over a typical 5- year plan. With the numbers from Kelley Blue Book and our expertise on vehicles, we've developed a comprehensive guide to inform you on all of the hidden costs that can occur when buying a vehicle and help determine what the best deals are for you personally before you make your purchase.
Fuel
How often you pull into a gas station often depends on the length of your average commute. Many people sit in traffic for hours every day and others drive right around the corner. This makes a huge difference in the amount spent on gas over a five year duration. Another big factor is the type of vehicle you drive. Smaller compact sedan vehicles will use less gas, while big trucks and SUVs will require more. The average person should account for spending about $6,309 to $11,585 every five years on fuel depending on the type of vehicle and distance they drive.
Buick vehicles are very fuel efficient. The popular compact SUV, the 2018 Buick Encore has an estimated fuel economy of 33 miles per gallon.
Maintenance
Getting your vehicle serviced is a big commitment and investment for both your time and money. To help increase the lifespan and value of a vehicle it is important to keep up with your vehicles service requirements. This includes, but is not limited to, oil changes, tire rotations, and wheel alignments. Over five years, these expenses add up. The average person spends $2,448 to $4,986 to have maintenance performed on their vehicle. With this investment in time and money, it is important to ensure that you are going to a trustworthy and friendly service department. Liberty Buick GMC has an awesome service team with honest folks ready to take care of all your service needs, and makes sure you're getting the best deals in town to keep your maintenance costs low.
Financing
Financing costs all depend on the bank you choose to finance with, your credit score, and your initial down payment. The average person spends about $921 to $3,335 on financing their vehicle. Liberty Buick GMC's financial team will work with you individually to find the best rates and deals when it comes to financing your vehicle.  Cecil Ward is the experienced financial advisor at Liberty Buick GMC who will help you secure the best rates.
Insurance
For most people, insurance is a painful point when it comes to talking about buying a new vehicle, since it can be expensive and dependent on a lot of different factors. Some of the most influential insurance factors include:
Years Of Driving Experience
Type of Vehicle
Insurance Agency
Coverage
When an experienced driver purchases a new vehicle, insurance averages between $2,990 to $3,410 depending on the vehicle and the insurance agency rates. Liberty Buick GMC's dealers are happy to talk your options through and determine whether a new or used vehicle is the right fit for you.
Repairs
Things happen and simple car repairs are needed. Within five years , you will need to plan for repairs both planned and unplanned. For repairs, the average cost over five years is around $1,659 to $2,454. When undergoing repairs, it is important that the service department you choose is knowledgeable and ready to make sure their customers are on the same page about their vehicle. The technicians at Liberty Buick GMC are all highly qualified and certified, but moreover, care about their customers.
State Fees
State fees are simply unavoidable. They vary depending on the state you live in and the vehicle that you drive. The average car owner spends $1,659 to $5,474 over five years on state fees.
Loss In Value
This is a big one, and it can sting. You probably already know that your car loses value. In fact, the moment you drive off the dealerships lot, no matter where you purchase your vehicle or what great deal you get, your car begins to depreciate in value. Over five years, the value of your car will plummet thousands and thousands of dollars. This is why the car that you choose is so important. Luxurious vehicles like GMC and Buick truly hold their value. Of course, they still lose market value over time, as does every vehicle, but because these vehicles are made to last, they certainly won't lose personal value to their owners.
Overall, vehicles are expensive but the initial price of the vehicle is not everything. Even if two cars cost the same amount, the cost over five years could be significantly different. Each and every car is different, so taking extra effort to determine what you will value in your vehicle over time is very important. Once you have picked your dream vehicle, where you purchase it is important. Going for the dealership that prices it the lowest may not always be the best option. It's a worthwhile decision to go to a local dealership that you can trust and build a relationship with, especially if you're planning to use their service department for your vehicle needs. If it's a valuable investment in your five year plan to getting your vehicle serviced and repaired for the best prices and by the most trusted service team, it's wise to compare prices beyond the vehicle and head the service desk of the dealership to gauge whether they will be friendly and honest with you in future visits.
At Liberty Buick GMC, we strive to find great deals for our customers, but also treat our customers well beyond the sales with our service team, which make up the best service department around Charlotte. We want our customers to be more than just a single car sale, but a customer for life. We achieve this mission with our wonderful customer service that follows customers through everything from servicing their vehicle to buying their next vehicle with us. Call us at 866-442-0871 to schedule an appointment or drop by our conveniently located dealership in Charlotte-Matthews today.