Buick & GMC: New Models Coming in 2023
It's an interesting time to be a car manufacturer. The sweeping acceptance of hybrids and EVs has us all looking to the future, but it's also important not to lose sight of where we are now: straddling that line between the past and the potential future — we want innovation but we're still enjoying the present.
So what is a car company to do? Continue plugging forward in both arenas, hybrid/EV and gas-powered are what we want. This year, both Buick and GMC are doing some pretty big things, with every decision made based on the driving habits and desires of you, the consumer.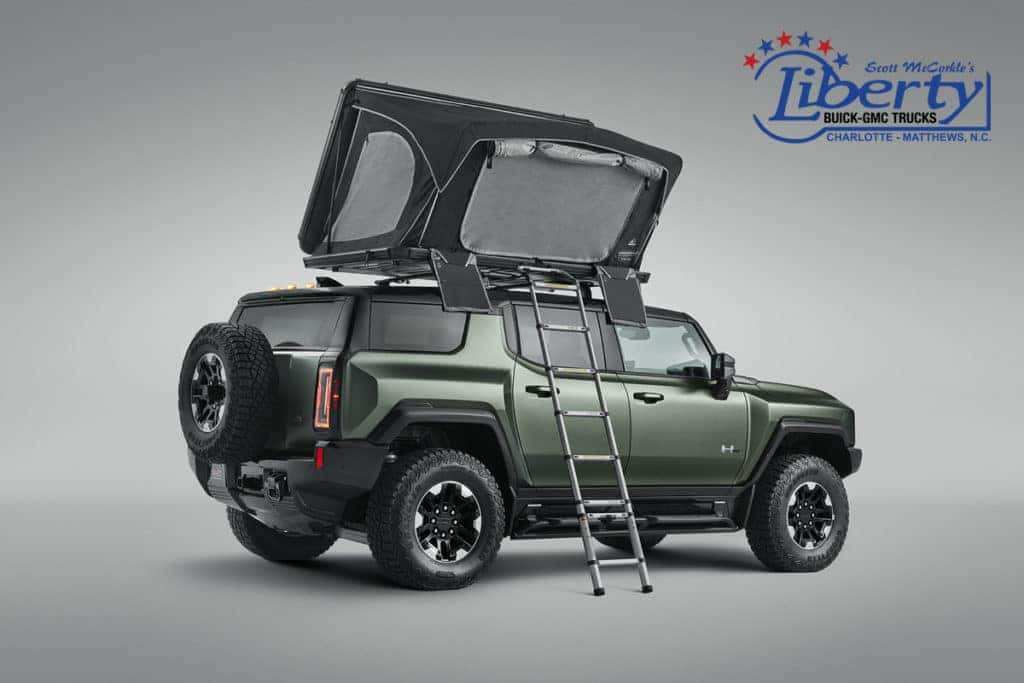 Buick and GMC plan to have a big year in 2023. It's a calculated process to decide which models should change, stay the same, or even be completely cut from the family. But it's necessary for any company to remain relevant and keep a claim on the standard American driving machine.
We're not 100% sure yet of when the new models will be fully stocked on the Liberty Buick GMC lot, but we do know of the changes that were made to this year's lineups. Let's closely look at what you can expect in '23 from two of our favorite car companies.
What's New For Buick's 2023 Lineup
Though there honestly haven't been any major enhancements or changes made for Buick this year, the little ones add up, not to mention the discontinuation of a model. Over the years, we've seen major popularity in the Encore GX. Its sales continue to climb along with its popularity, but this isn't necessarily the case for the standard Encore, which is the smallest model of the Encore family. Due to a decline in sales and popularity over the years, Buick has decided to give the basic Encore the axe.
Now the brand can focus more on the Encore GX, Envision, and Enclave in the hopes of continuing their popularity. If you're a fan of the Encore, worry not. The GX and the other two models are similar, only they have special features like sportiness, roominess, etc. It's an upgrade to drive the GX, Envision, or Enclave for sure.
In 2023, the Encore GX and Envision are available in the new Moonstone Gray Metallic exterior color, with the Envision also offering the new White Frost Tricoat color. The Enclave receives a few updates as well:
Moonstone Gray Metallic exterior color as an option

New Sport Touring Edition

Now Available on the Essence trim level

Comes with 20" Gloss Black wheels
As you can see, Buick is excited about its new exterior color, Moonstone Gray Metallic. It's a great modern color, but these are the most notable changes this year. Looks like a year of honing in what is already working and cutting out what is not. Sounds like a solid New Year's resolution for us all!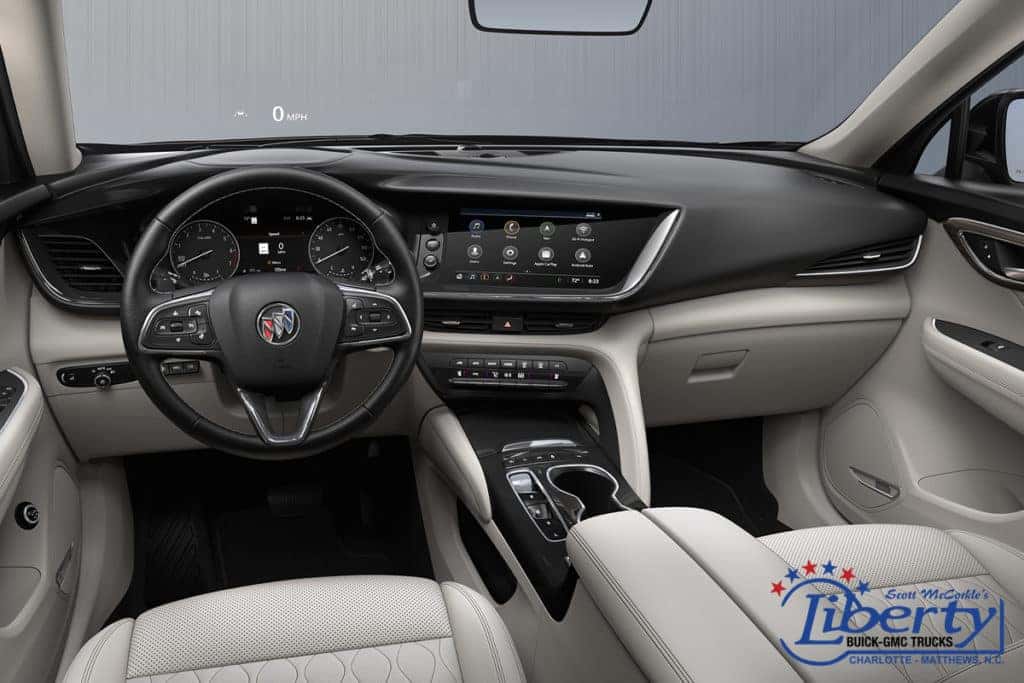 What's New for GMC in 2023
Similarly to Buick, GMC is not doing any big overhauls this year, but it's making minor tweaks that add up and will make some heads turn. Let's see what's in store in 2023 for the GMC SUV lineup: the Terrain, Acadia, and Yukon.
2023 GMC Terrain
The base model Terrain and engine will increase horsepower by five to provide more grit to the lineup. Drivers also get an upgraded brake system. Sure, that doesn't sound like much, but when you realize the entire system now has an additional electronic braking force assistance, it seems like a bigger deal! This new system will cause the brakes to apply more smoothly and react faster, no matter the style of the surface on which you are driving.
GMC has added a few new colors to the Terrain: Volcanic Red Tintcoat, Sterling Metallic, and Deep Bronze Metallic. The top-of-the-line Denali trim comes in a brand new package called Black Diamond, which opens the Denali trim to all the availabilities of the Terrain lineup, something not seen before with this SUV.
Some other Terrain updates include:
A new steering wheel

Switchgear for the audio and cruise control systems (another first)

New color options:

Volcanic Red Tintcoat

,

Ultra Blue Metallic, and Sterling Metallic.
2023 GMC Yukon
Since the Yukon is one of the most popular SUVs on the road today — and has been for some time now — GMC drivers have been anxiously waiting on what 2023 will bring by way of upgrades. The first thrill is the arrival of the Denali Ultimate: a fancier version of the (already fancy) Denali trim level. This high-level driver comes with about every option you can imagine, as well as a pretty steep price tag at around $96,000. That's about $20,000 more than the regular Denali trim price.
What does the Denali Ultimate include? Check out these features:
Alpine Umber leather upholstery throughout the SUV

16-way power front seats, including a message feature

Open-pore wood trim running throughout

18-speaker Bose sound system with all the modern features

Super Cruise Control — a hands-free autonomous driving system that helps to keep you safe and on the road at all times
A Maintained Focus on Safety
As important as it is to keep up with the trends and desires of the modern car driver, it's also important — at least for car companies like Buick and GMC — to lead in modern safety trends and technologies. Here are a few of the high-tech safety features you can expect to find when shopping at Liberty Buick GMC:
High Definition Surround Vision
This digital bird's-eye view comes in high definition and gives a crystal clear image of the area around your vehicle when driving at low speeds. The image of your area pops up on the Infotainment display, helping you to avoid objects and perfectly park in just about any spot.
Rear Camera Mirror
What we like about this camera is that you can use it inside the mirror or you can use the camera mirror display. This provides a clear, wide image, and you can zoom and tilt it vertically. You'll never have to second-guess your backing-up skills again!
Forward Collision Alert
Forward Collision Alert uses sensors to indicate the space between you and the vehicle ahead, and it detects and alerts when a front-end collision is imminent. For instance, if the vehicle ahead is at a complete stop as you come upon it, the FCA will give you more time to apply the brake even if the collision is still going to happen. This is one feature you hope to never have to use, but it's one that can definitely save lives.
Safety Alert Seat
This specialized seat vibrates and pulses at the bottom of the seat for various warnings. This is an alternative to auditory or visual warnings, and it's a great option to keep you safe when you have a car full of talkative kids or feel like blasting your favorite song.
Enhanced Automatic Emergency Braking
When driving below 50 miles per hour, this feature will alert you if there is the potential for a front-end collision, and it will also automatically apply emergency braking if the driver does not respond quickly enough. This feature works for pedestrians as well. If the Enhanced Automatic Emergency Braking system detects a person, people, or even animals, it will notify you and begin braking.
Stop in at Liberty Buick GMC today and test-drive a few brand-new models. You have to experience some of these features for yourself!