Bridging the Gap: the 2020 Buick Encore GX
Since they first broke into the luxury automotive industry, Buick has made a name for themselves in terms of quality and user experience. Because of this, so many individuals want to add a Buick to their garage! Since it is a luxury vehicle, many feel that this dream is unattainable, or that Buick just does not offer the right vehicle for them, but with more and more Buick models being released, that dream of luxury could become a reality. With the recent introduction of the Buick Encore GX, many are starting to wonder if this could be the smooth-riding, power-inducing, and sweet ride they have been dreaming of.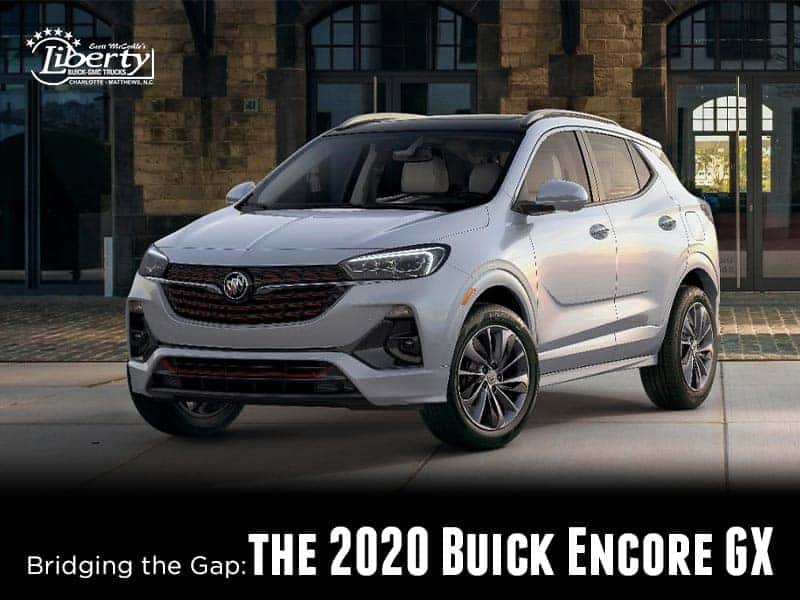 Why Buick is adding to their lineup
By releasing the Encore GX, Buick has successfully captured drivers in small, compact and midsize sport utility vehicles (SUVs). This revolutionary vehicle bridges the gap between the Encore and Envision in Buick's SUV lineup. Considered one of the best small (or compact) options for SUV lovers, the new Encore has features that change the way drivers view safety and specifications, for a price incomparable to other SUVs on the market.
With consumer demands becoming more intense in today's marketplace, automakers are forced to diversify their vehicle lineups. They do this since there is so much existing competition in the market; rather than letting a consumer buy another vehicle, they step in to fill the consumers' needs. By releasing the Encore GX and "filling" their lineup, Buick is taking another step in the same regard.
The new 2020 Buick Encore GX is meant to give consumers another choice when choosing a Buick vehicle. Once it is officially released into the lineup, it means Buick will be offering four premium SUVs across their consumer segments, making them a leader in the automotive industry.
About the Encore GX
First unveiled at the Shanghai Auto Show, the Encore GX holds true to Buick's language style, including a chrome body that follows the curvature of the side glass windows, blending into the rear hatch and oversized tail lights; not to mention what brings it all together at the face: the large chrome grill that proudly sports the Buick logo. With all of these stylistic features, the Encore GX undoubtedly lives up to Buick's reputation for quality craftsmanship and luxury transportation.
Even though the vehicle has already been unveiled, Buick has been refraining from releasing pertinent information about the crossover SUV. Information that has yet to be released includes the model's exterior and interior dimensions, as well as, price and powertrain information. Despite withholding so many details, the superstar car brand has shared that the Encore GX will come standard with the same safety features as other Buick models; these include automatic emergency braking, pedestrian detection, lane-keeping assist, and lane-departure warning. The vehicle will also come equipped with a rear-camera mirror and surround-view monitor.
How it compares
The unveiling of this new Encore model has many Buick enthusiasts wondering what makes it so different than other Encore models already on the market.
In terms of how it looks on the outside, the new Encore GX carries some resemblance to the original, smaller Encore; however, it has been given a newer dose of Buick's latest design language and has been said to look more like the Buick Regal or Enclave models.
On the inside, the design from the original Encore has been particularly influential in the Encore GX. Despite this heavy influence, some surfaces have been freshened up a bit to give a heightened feel of luxury.
High gear
While we already know of the standard safety amenities that will be included in the new Encore GX, Buick has not been quick to release other technical information about the vehicle. Buick has stated that real specifications about the vehicle and pricing information will not be made available until the Encore GX is released to automotive dealers in the United States, which is not supposed to happen until early 2020.
To all of our Buick fanatics out there: remember, patience is a virtue.
The perfect fit
Being first in class for both sophistication and comfort, this Buick model is perfect for drivers looking to accommodate their families, friends, or a full carpool. While the spirited, yet efficient, performance of the Encore GX will surely get your crew where they need to go, it does not stop there. This new vehicle is said to feature five more cubic feet of storage space than the original Encore models, making it a strong option for those in need of a larger cargo area for all of the essentials (and then some), and still want a compact SUV.
What are you waiting for? Contact your local Liberty Buick GMC dealer and to learn more about the release of the Buick Encore GX today!
-Morgan Evans