An Impressive Era in Car Buying: How Buick and GMC Are Leading the Way
In a decade filled with recalls and scandals among many prominent car manufacturing companies, Buick and GMC have managed to not only keep their heads above water, but they have also been able to make some impressive moves. With soaring sales and incredible reviews, it's hard to ignore what they have to offer.  Liberty Buick GMC offers incredible specials and deals.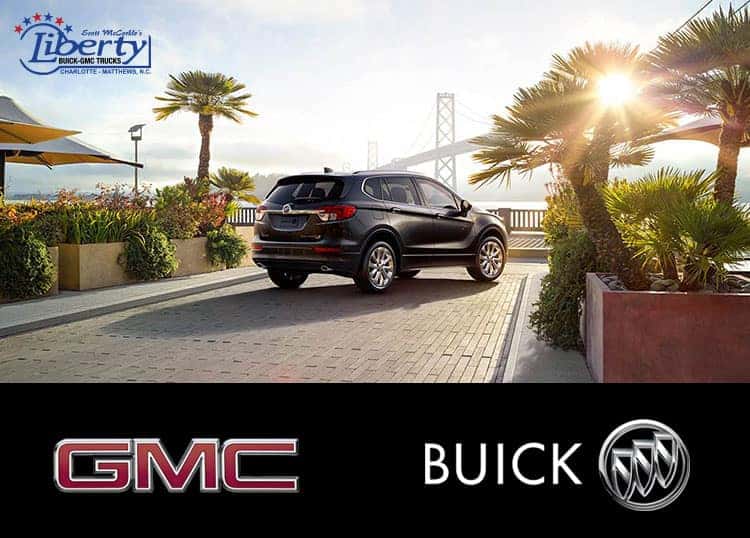 Over the past few years, Buick and GMC have managed to hit top sales and impress buyers. What makes them so different from all the others? Here are just a few reasons to take a second look at what both companies have been producing over the past few years:
Something New and Something Redone
Over the past five years Buick has managed to completely overhaul its entire lineup of vehicles. The veteran car company took a classic that has been around longer than most other sedans, the Buick Regal, and successfully turned it into a luxurious, sturdy, and powerful machine. Something many other car companies are still struggling to produce in a sedan. Buick has also created something new and enticing in the Encore, a compact SUV. This sporty ride provides a new face for Buick, something brighter and more vibrant. If Buick has lacked in distant years with marketing themselves as a competitive car company, it sure doesn't show now. Buick is not only in the game, they are up front helping to lead the charge.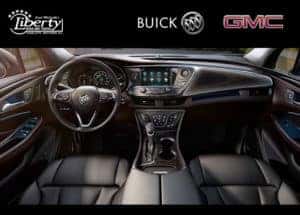 GMC has done much the same over the past few years. Only they have been able to play into their own hand a bit more with the Sierra truck. From its very creation (which reaches as far back as the early 1960s!) it was a huge hit. What GMC has managed to do is capitalize on something good by constantly keeping it updated with the latest technology, comfort, and high performance capabilities. And it doesn't hurt that GMC's SUVs are fan favorites as well. The GMC Yukon SUVs and GMC Sierra trucks alone have managed to carry GMC far. If you just look at the number of trim levels and add-on features these two beasts carry it's mind-boggling.
Once Buick completed their remodeling of products it became time to let everyone know what they had done. To do this they came out with commercials, which actually poked fun at their former selves. Surely you remember them. Fun music playing in the background to let us know not to take this too seriously. Then some brief cellphone dialogue where one person is talking to a friend while they try to find each other in a parking lot filled with other SUVs and cars. The one in the Buick says something like, "I'm in the Buick," and the other responds, "but I don't see a Buick." Meanwhile, they have been facing one another the entire time and the Buick driver honks the horn, the other enters the car, and we all have a little laugh. But really, you know what we're laughing at? The fact that Buick would have the guts to do a commercial like this. It is somewhat shocking. Seriously, what other car company would dare poke fun at its former self while at the same time reveal its new creations? Buick, that's who. And that worked out well for the company. It got everyone's attention, and guess what. We like what we see. America likes the new Buick.
As for GMC, they've only had to keep doing what they do best, portray the GMC Sierra as America's truck. And it's not just a portrayal. Watch any recent GMC Sierra truck commercial and you will see and hear stories of family men and women who want the best for their families and friends. People who want to keep the good life going by doing as little harm to others as possible. And what common thread do these American dreamers have in common? Yep, they all drive GMC Sierras. GMC is able to make bold assertions in their marketing and get away with them because they have made one of the boldest trucks on the road. The fact is, both Buick and GMC have won car and truck drivers over. We like that they don't take themselves too seriously, but at the same time they make some of the best driving vehicles in the world. It's tough not to respect that.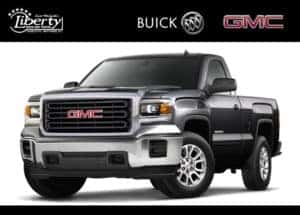 It's safe to say there has been a shift in recent years for car dealerships to shake off the sales vibe and gravitate towards a more personal feel to the car buying process. But guess what, Buick and GMC dealers have already been doing this. Customer satisfaction has always been number one for Buick and GMC dealers, and it shows. Just come in to Liberty Buick GMC and see for yourself. We pride ourselves on how much we can help the customer find what he or she wants and needs rather than how many people were convinced to buy something. If a customer has a pleasant experience at a dealership, and if the vehicle purchased performs at top levels for an extended period of time, that customer will always come back. And encourage others to do so as well. It's a way of thought that works and Buick/GMC do it best.
GMC has every right to be confident, so there's really no surprise there. The accolades the company has received over the years, for more than just the Sierra, could stand up against any other car company out there. They simply build tough, reliable vehicles. And they've been doing it for as long as the company has been around. And that's quite a long time.
Buick, on the other hand, is a little different. Because they needed to completely change their brand, this could be looked at as a sign of weakness. Obviously, something was not right if they had to change things up on such a major scale. Moreover, before the big overhaul, Buick was known more as the old person's car. They just weren't popular to a wider, younger market. But despite all of this, Buick has come out boldly with a new product that appeals to the older crowd, as well as the younger. The company's incredible sales and continued commitment to excellence provide nothing but confidence for this company, as it has positioned itself right between high-end workingman's vehicle and luxury sedan.
No matter how you cut it, Buick and GMC is pretty impressive. It's not just the vehicles they make, it's the thought and care that goes into every detail of the entire process. They choose to be honest and forthright in what they do. There are no scandals, no pretending to be something they are not. And that's the same type of operation being run at Liberty Buick GMC. We are here to serve you. And that means honesty and expertise from start to finish. Come in and see us today at Liberty Buick GMC. Let us get you into a brand new Buick or GMC. You'll be glad you made the choice to car shop with us!
-Andrae Bergeron